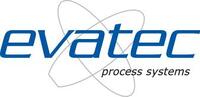 Evatec ist ein Schweizer Unternehmen mit Aussenstellen in den USA, Europa und Asien, das sich auf die Entwicklung, Produktion und den Vertrieb von Hightech-Dünnfilm-Beschichtungsanlagen für den Halbleiter-, Optik- und Optoelektronik-Markt spezialisiert hat. Von den hellen LEDs in unseren Autos bis hin zu den Sensoren und Filtern in unseren Mobiltelefonen - unser Know-how ermöglicht es den weltweit führenden Herstellern, Lösungen für autonomes Fahren, tragbare Technologien und Geräte sowie leistungsstarke 5G-Mobilnetze anzubieten.
Für unseren Hauptsitz in Trübbach suchen wir eine/n 
Evatec is a Swiss company with offices in the US, Europe and Asia that specialises in the development, production and sale of high-tech thin film deposition equipment for the semiconductor, optical and optoelectronics markets. From the high brightness LEDs in our cars to the sensors and filters in our mobile phones our know how enables the world's leading manufacturers to deliver solutions for autonomous driving, smart wearables and hand helds and high performance 5G mobile networks.
Product Manager
Your main tasks
 

Overall responsibility for a product, internally and externally (sales / customer)
Ensure that it is possible to generate revenue with the product
Define pricing and gross margin strategy together with BU
Develop and maintain product CoO models; leverage CoO models to maximize Average Selling Price
Tracking of COGS and warranty costs
Manage and maintain product specifications, roadmaps and release schedules
Screen and understand competition
Understand customers´ 3+ year roadmap
Understand customers´ manufacturing process flow and cost structures
Create and/or maintain a product configurator/product specification and product option architecture
Understand market segment the tool is designed for, align with BU
Manage presentations and marketing material
Joined customer visit with sales
Traveling up to 10%
Your profile
 

Technical university degree in engineering or equivalent
Basic understanding of business process
Very good communication skills
Working experience in international companies
Fluent in English and German, additional language skills are an asset
Arbeitsort

9477 Region Werdenberg
Region Werdenberg
9477
Region Werdenberg
For more information please contact Klaus Muendle, Head of Product Lines, +41 81 403 8575.